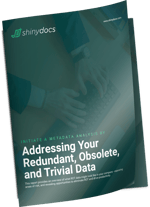 Initiate a Metadata Analysis with our Free Report
You can't manage what you can't measure.
Your enterprise data, files and records are no different.
While your Enterprise Content Management (ECM) system might have some really well organized data, we're willing to bet there is a whole lot of really useful information that you don't know about. It could be spread across file shares, emails, employee desktops, and a bunch of other hard-to-access places.
You might also be unaware of information that poses challenges or risks to your organization. Here are a few examples:
Redundant, Obsolete and Trivial (ROT) information
Personally Identifiable Information (PII)
Data taking up invaluable space and reducing search speed
Data that poses a liability risk
That's why we've put together this FREE sample metadata analysis and assessment report.
Start with our Sample Metadata Report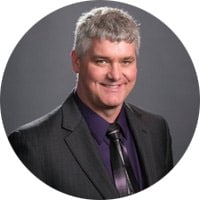 "We have full confidence in Shinydocs Cognitive Suite to deliver results that drive business value"
Jim Shimp, CIO AgNovos Healthcare